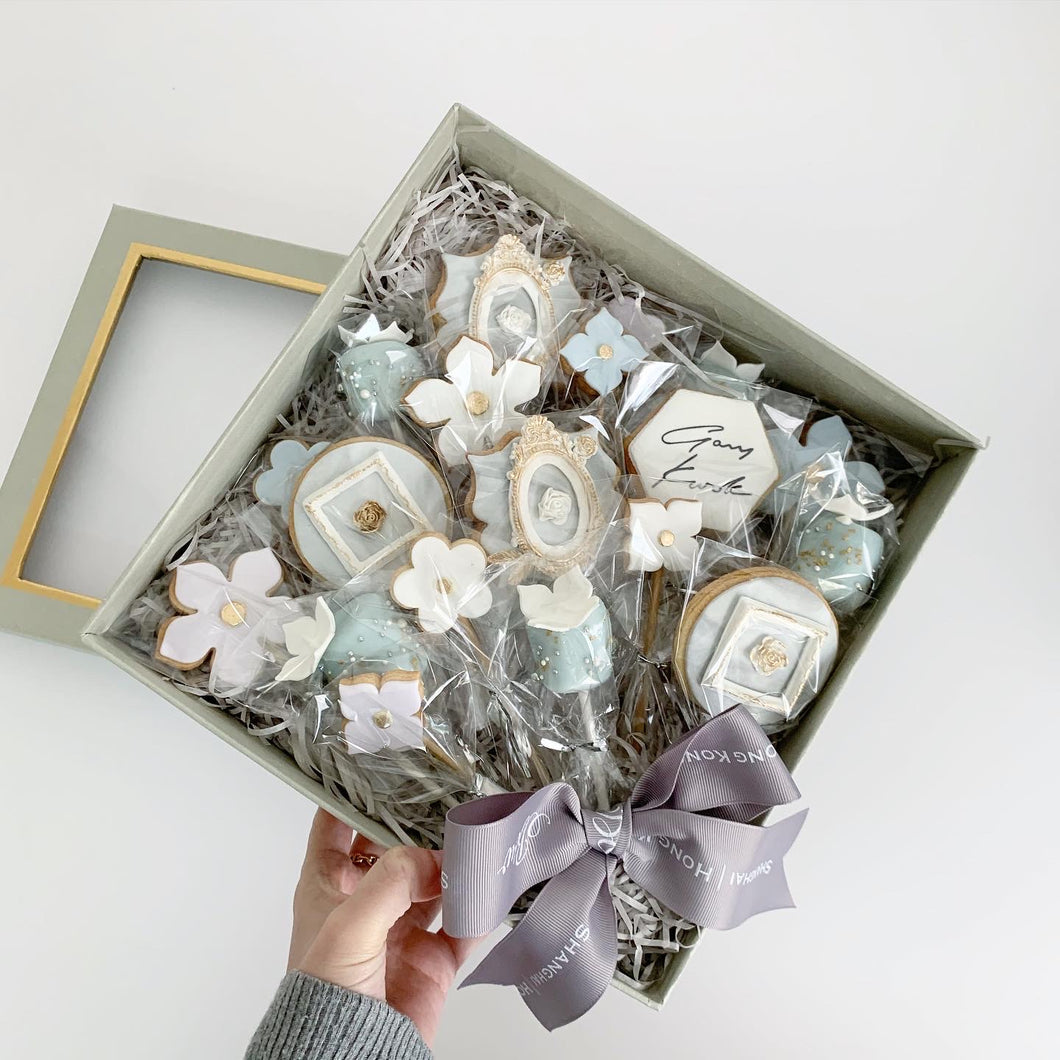 Cookie Bouquet Box - Vintage
Regular price $1,380.00 Sale
A perfect gift with a full bouquet box of cookies and marshmallow pops. 
STYLE
Message can be tailored to your preference.


THE BOX INCLUDES:
 - Message Cookie Pop 1pc
 - Framed Cookie Pops 4pc
 - Floral Cookie Pops 10pc
 - Marshmallow Pops with Sugar Florals 5pc
Contact us at +852 9280 5068 or order@dessetswithabow.com for further enquiries!
—————
Please order 7 days in advance. For urgent orders, surcharge applies to the entire order including delivery and Cake toppers. Please refer to our Terms & Condition for further details.